Mr. Henry Joseph Balch, Jr.
(Died March 21, 2017)
Henry Joseph "Hank" Balch Jr., Lieutenant Colonel, USAF, Retired, age 74 of Hendersonville, NC, husband of Vickie Balch, died Tuesday March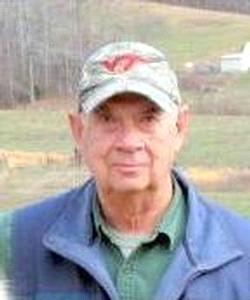 21, 2017. Hank was born May 26, 1942 in Suffield, CT to the late Henry and Jean Balch, SR.
He graduated from Virginia Tech with a BS in Engineering and commissioned a 2nd Lt. USAF. Hank served as an Electronics Warfare Officer assigned to a Strategic Air Command (SAC) B52 bomber crew and later as a Navigator with Reserve Tactical Air Command, retiring as Lt. COL in 1992. He worked 25 years for Pratt & Whitney Aircraft as a Manufacturing Engineer and several more years for Continental Teves as a Quality Engineer. During his professional career, he attended Mercer University earning a MS in Engineering.
Hank had a lifelong fascination and love with aviation and maintained his private pilot license for 50 years. Throughout his lifetime he owned and built several airplanes. He was a Certified Flight Instructor and Licensed Aircraft Mechanic. Hank was a member of AOPA and an active member of the EAA spending many hours working, building and flying with the North End Gang in Hendersonville. He was also a member of the Western NC Air Museum.
Hank and his wife Vickie owned and operated Country Walk Farm raising llamas. He was a 25 year member of the Southern State Llama Association, serving on the board and treasurer for the past few years.

Hank is survived by his wife Vickie Balch, son Jeff Balch, his wife Estelle of Dahlonega, GA. Daughter Annamarie Olson, her husband Tom of Canton, GA. Two brothers, F. Michael Balch and his wife Joan of Ft Lauderdale, FL, James L. Balch of Westchester, PA and sister Manya Hughes of Acton, MA. He is also survived by numerous other family members throughout the Northeast and FL.
A Mass of Christian Burial will be held at 9:30 a.m. on Tuesday, April 4th at Immaculate Conception Church in Hendersonville, NC celebrated by Father Martin Schratz. Burial will follow at 12:00 p.m. in Western Carolina State Veterans Cemetery, 962 Old US Hwy 70, Black Mountain, NC 28711.
Visitation will be held from 4:00 p.m. until 6:00 p.m. on Monday, April 3rd, 2017 at the Thos. Shepherd & Son Funeral Directors in Hendersonville.
In lieu of flowers, the family kindly asks that you make donations in Henry's memory to one of the following organizations, St. Jude Children's Research Hospital, http://fundraising.stjude.org/site/TR?px=4487215&fr_id=39300&pg=personal; EAA (Experimental Aircraft Association), http://www.eaa.org; or to SSLA (Southern State Llama Association), http://www.ssla.org.
Thos. Shepherd & Son Funeral Directors are in charge of the arrangements.